Billing Settings
Table of Contents
---
Until you provide us with further information, your invoices will reflect the email address of your DNSimple account. If you have more than one account, all invoices will be sent to the corresponding email address for the account.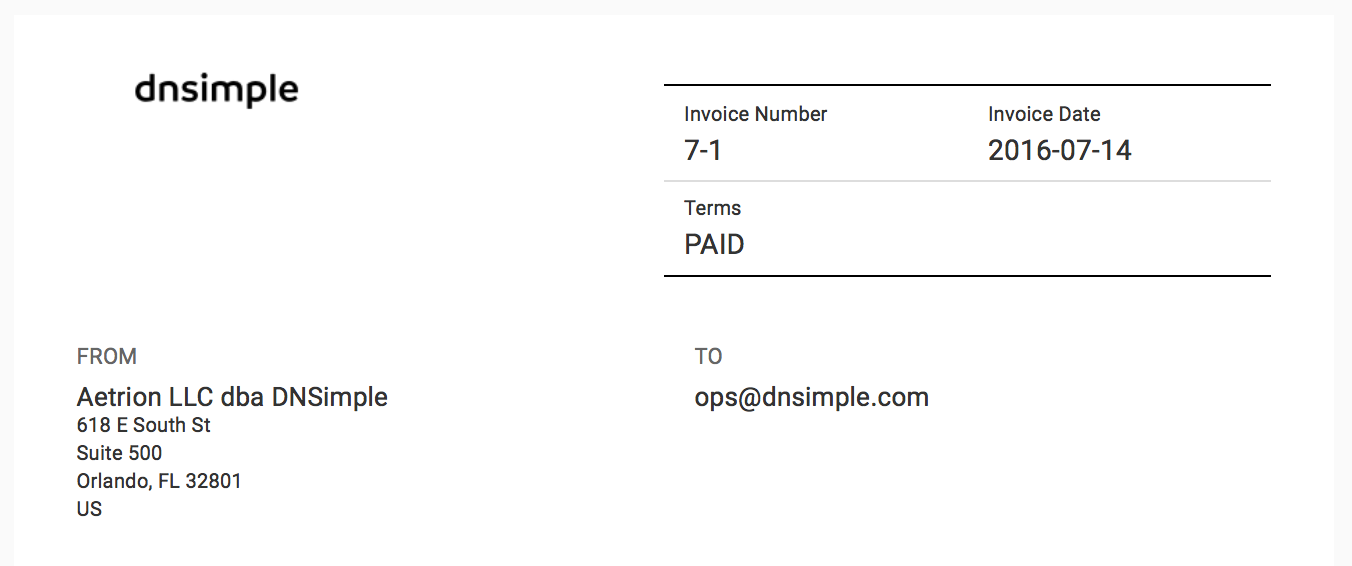 Customizing billing information
You can replace the following billing details with custom information on all your invoices: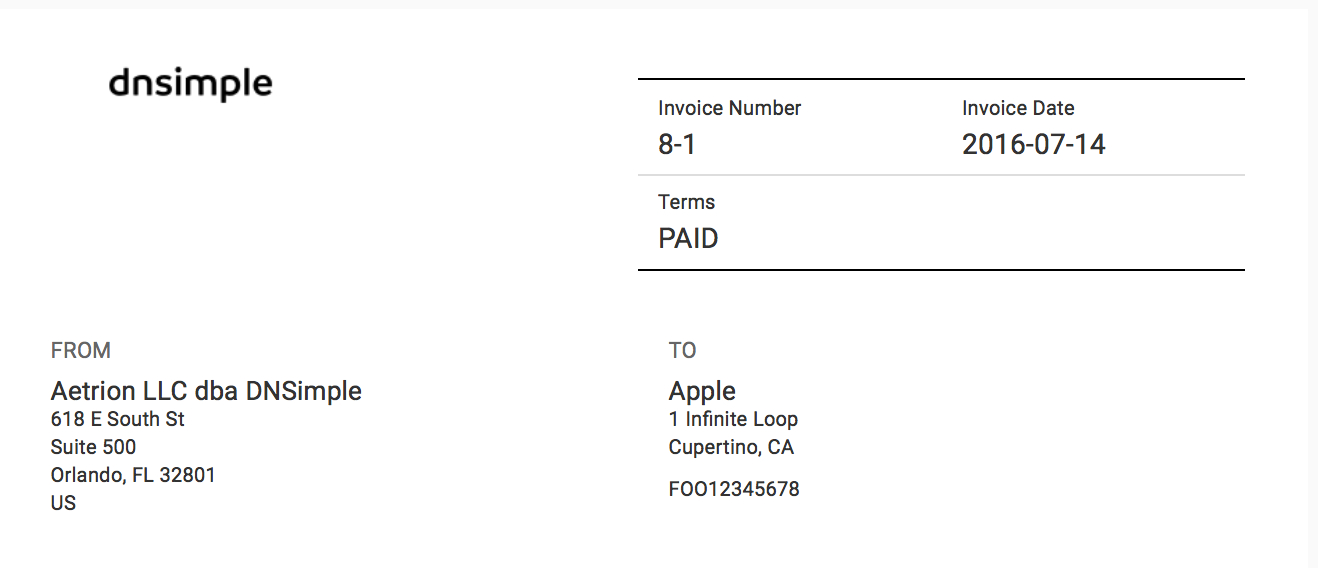 Changing your billing settings
All future invoices will display the information you provided.
Changing the billing email
We can deliver your invoices to a different email address from the one you use to manage your domains.