What is the Common Name?
The Common Name (also CN) identifies the host name associated with the certificate, for example www.example.com or example.com.
It consists of a single host name in case of a single-name certificate (e.g. example.com, www.example.com), or a wildcard name in case of a wildcard certificate (e.g. *.example.com). In all cases, it is not an URL and therefore it doesn't include any protocol (e.g. http:// or https://), port number, or pathname.
The common name represents the name protected by the SSL certificate. The certificate is valid only if the request hostname matches the certificate common name. Most web browsers displays a warning message when connecting to an address that does not match the common name in the certificate.
Example of host name mismatch error on Google Chrome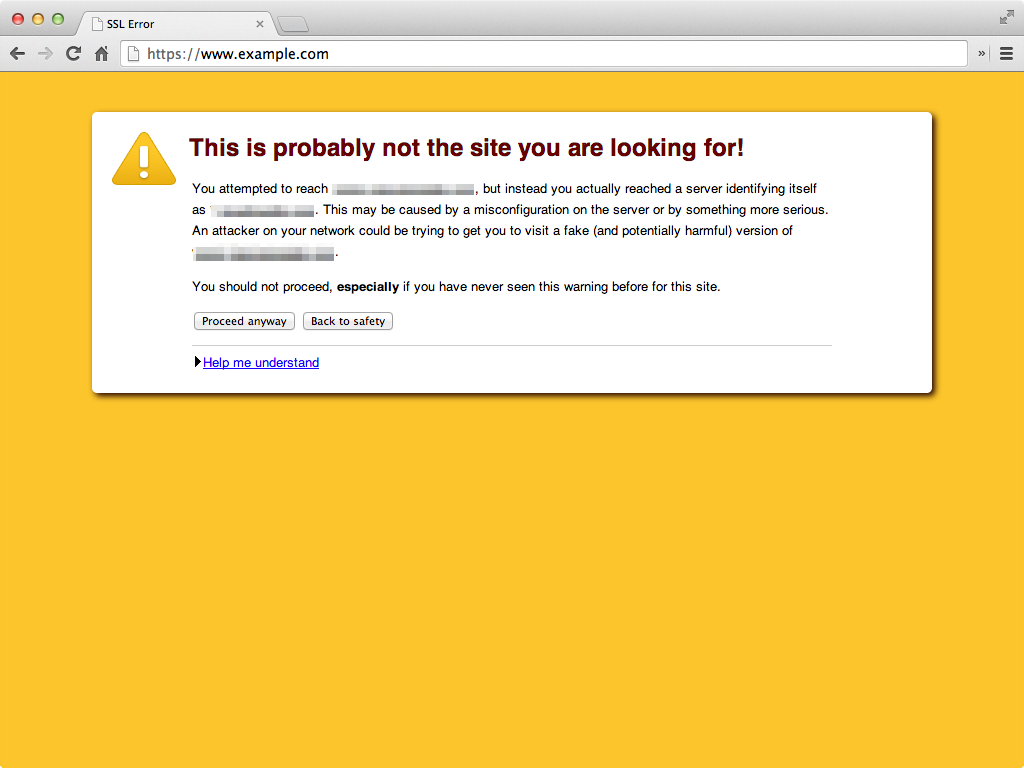 Example of host name mismatch error on Google Safari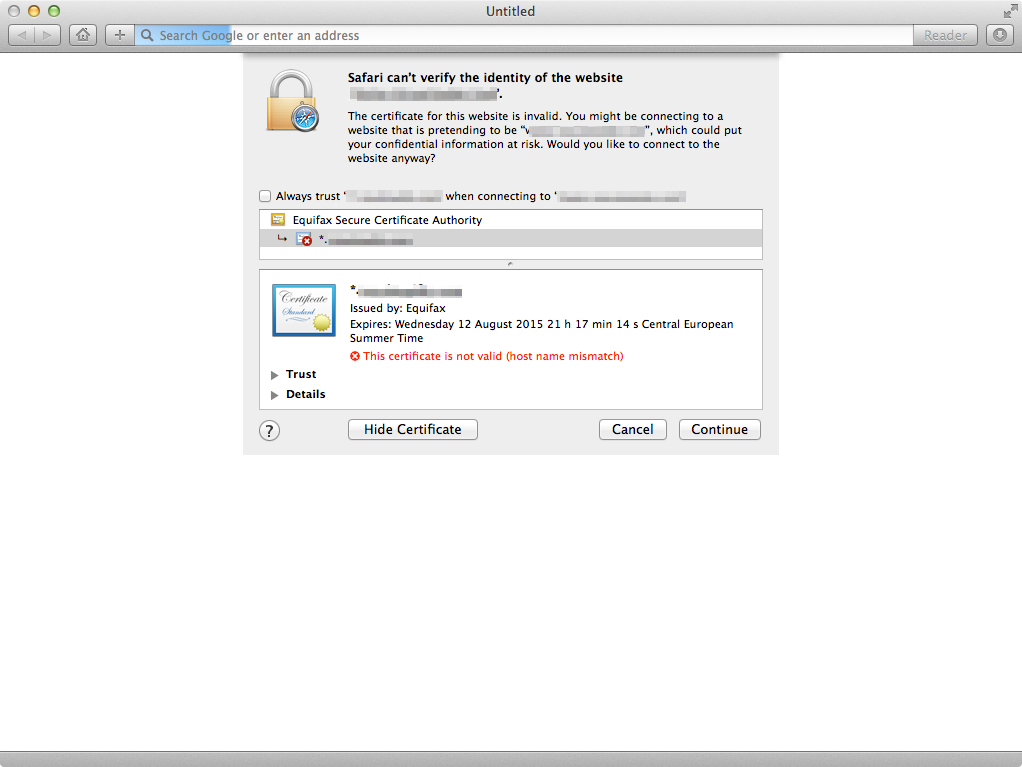 Common name vs Subject Alternative Name
The common name can only contain up to one entry: either a wildcard or a single name. It's not possible to specify a list of names covered by an SSL certificate in the common name field.
The SAN extension was introduced to solve this limitation and allow to issue multi-domain SSL certificates. The SAN extension can be used to integrate or replace the common name, and it supports the ability to specify different domains protected by a single SSL certificate.